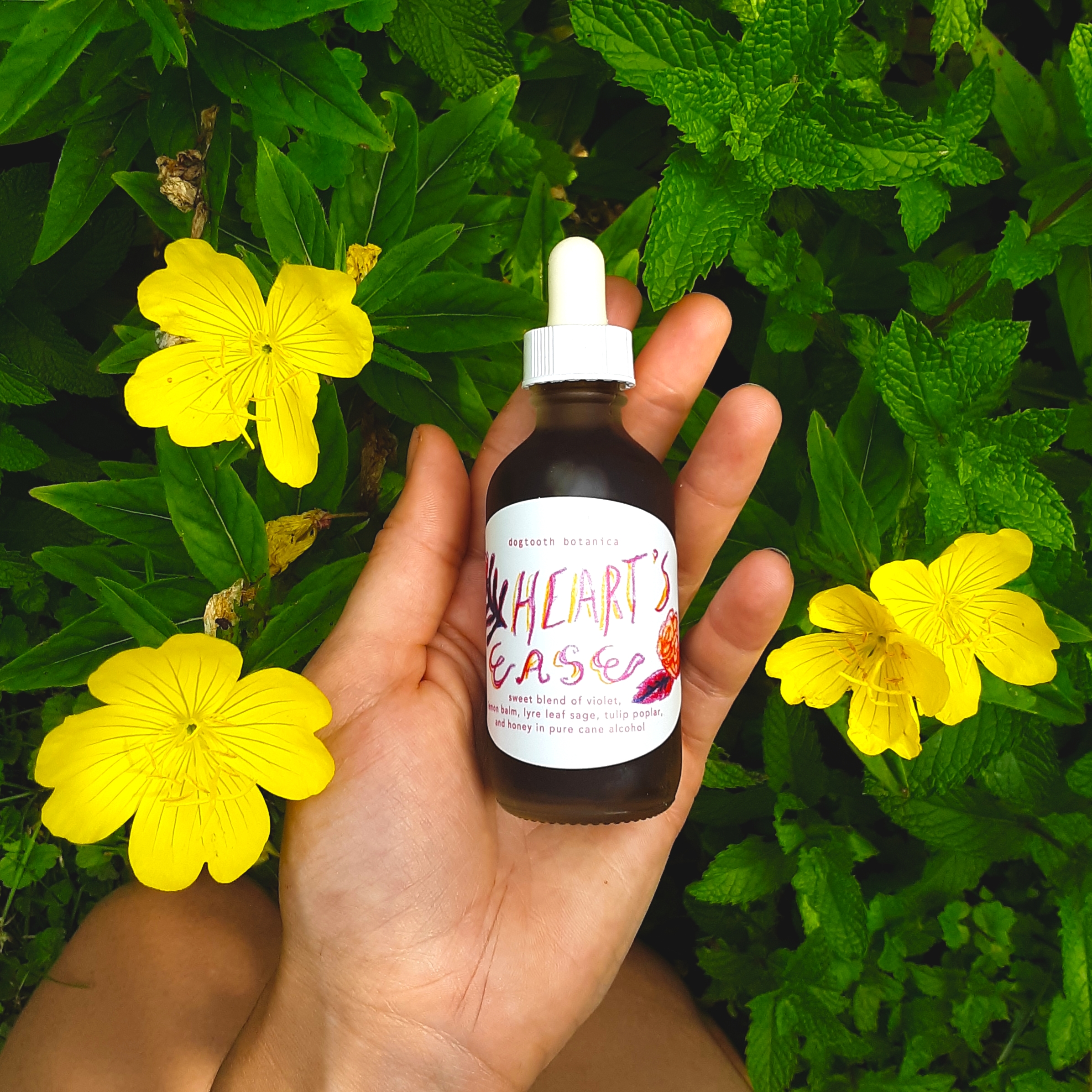 2 oz bottles available for sliding scale ($20-$30)
out of stock
lift and ease your heart with this gentle nervous system and heart tonic.

a sweet blend of violet, lemon balm, lyre leaf sage, tulip poplar, and honey, in organic cane alcohol.
tulip poplar brings you close to your aspirations, bringing focus to all things good inside you. violet softens and makes supple all that is hard and stuck, nourishing and flowing like a gentle river. lemon balm gladdens and calms the heart and helps disperse. lyre leaf sage is a kind ally, quieting the mind, laying on you like a soft breeze.

all herbs in this formula are sustainably wild crafted with care and intention.

sliding scale options available for BIPOC and low income people.